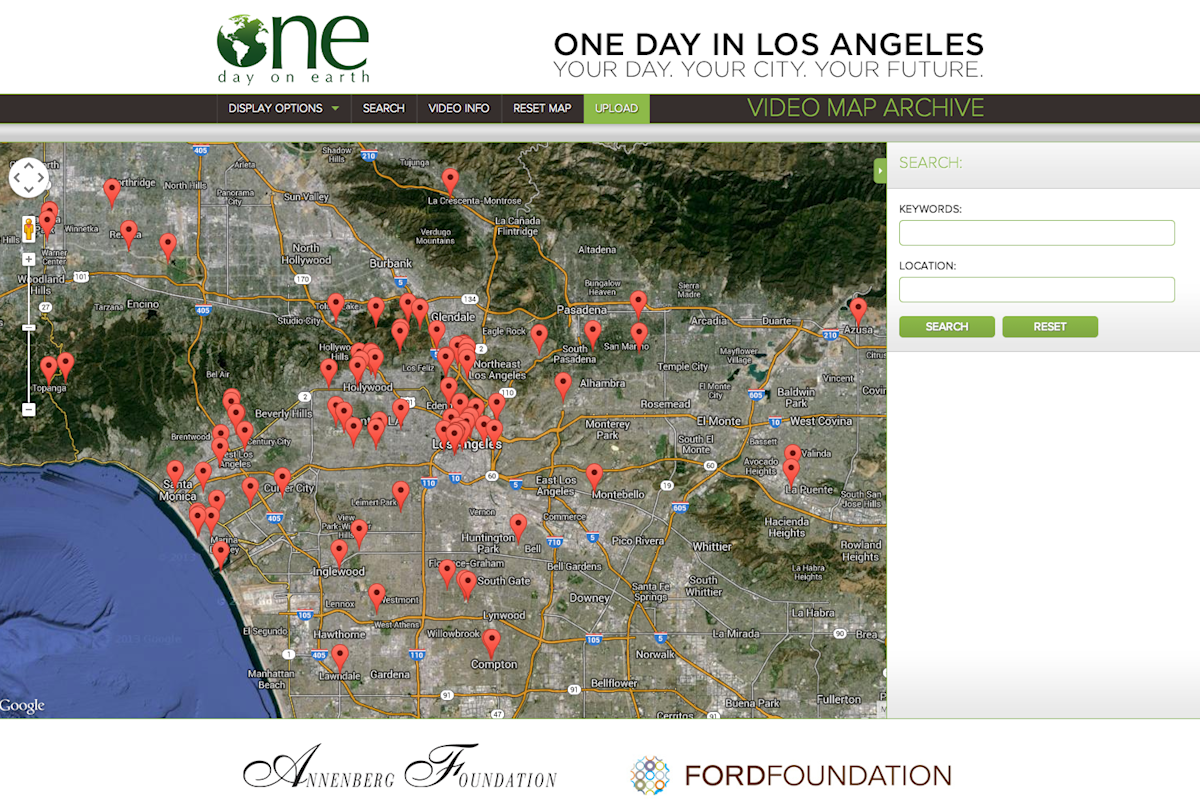 On April 26th, 2014, hundreds of filmmakers, activists and non-profits filmed stories for the future of Los Angeles as part of the nationwide effort "Your Day, Your City, Your Future" from the Director and Producers of "One Day on Earth."
I produced the Los Angeles portion of the event, "One Day in L.A." bringing together filmmakers and stories across the entirety of Los Angeles County.
Click through to the map and see what Los Angeles was up to on One Day in 2014.
Go to  yourdayyorcity.org  to see video maps of San Francisco, San Diego, Denver, Minneapolis, Detroit, Boston, New York City,  Atlanta, New Orleans and the Lower Rio Grande River Valley that were also created on April 26th, 2014, and stay tuned for a multi-part series weaving all 11 cities together from the director and producers of the documentary "One Day on Earth."
Here's Founder/Director Kyle Ruddick and I on KCRW talking about the project.